Product detail
YARMEE YT200 portable wireless tour guide system is designed especially for guides and groups. It is a lightweight,
multi-channel system that helps tour participants listen directly to the tour guide clearly.
Working distance up to 60 meters.
Specification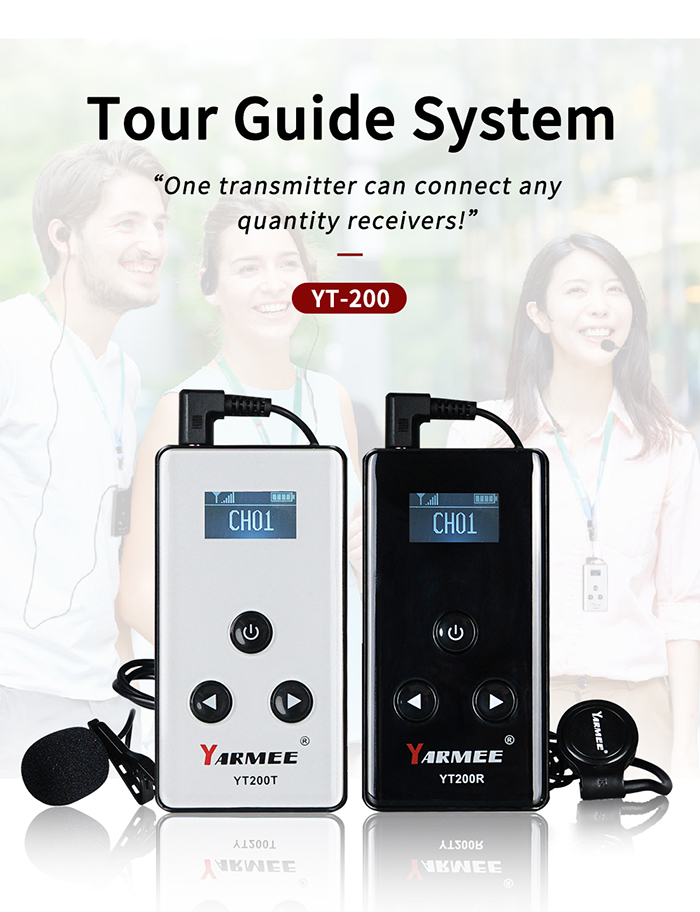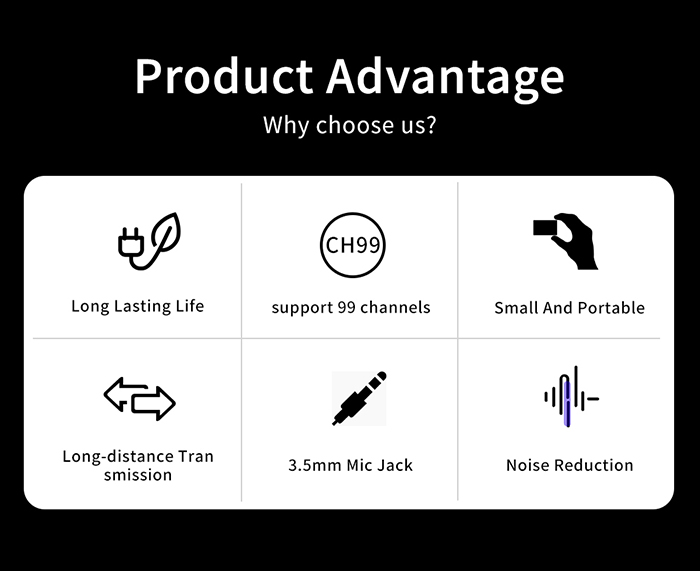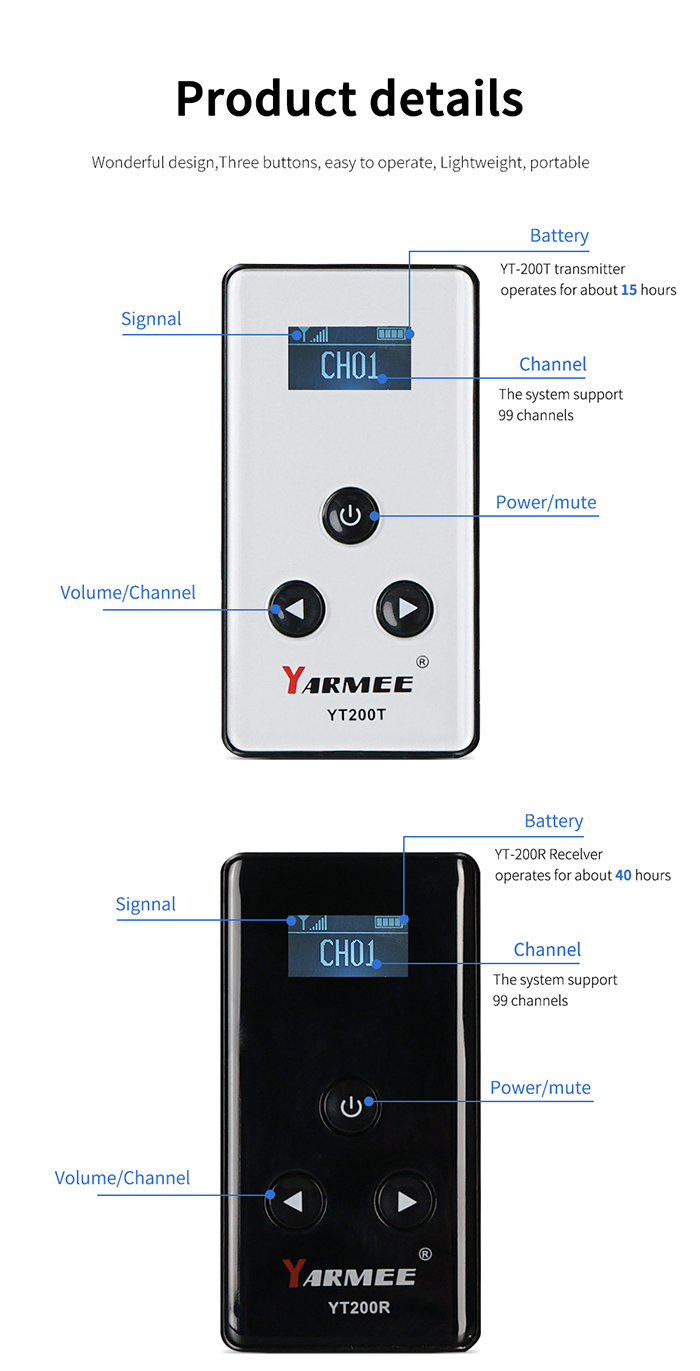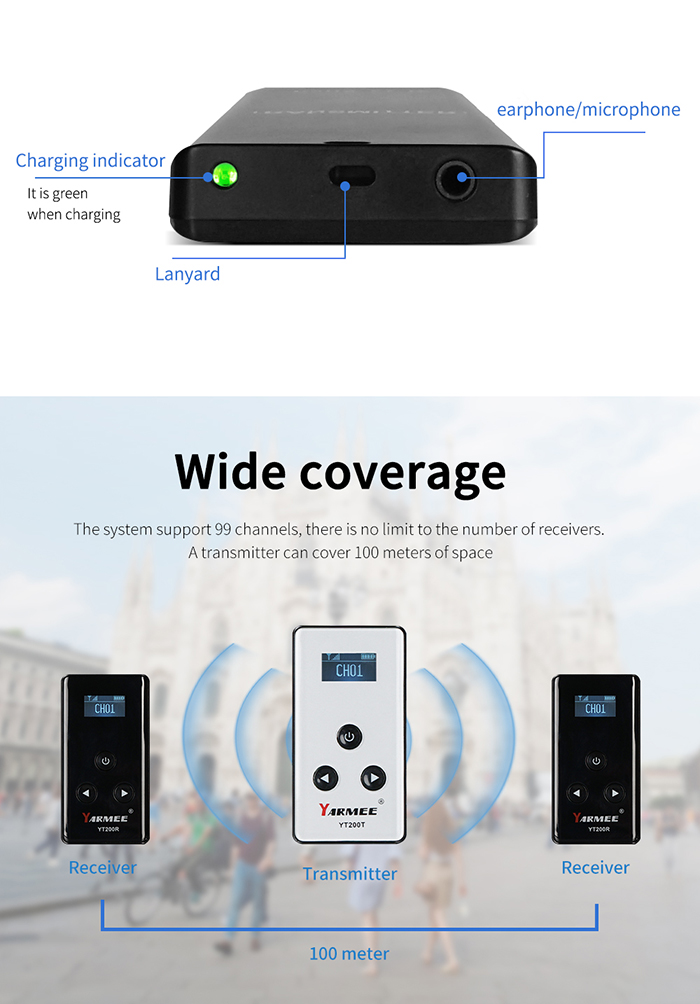 Frequency: 195MHz---230MHz/72MHz-76MHz
Channel: 99 channels
Voltage: DC3.7V
Receiver working hours: 40 hours
Transmitter working hours: 20 hours
Frequency response:50-18000Hz
Radio-frequency technique: PLL synthesis
Degree of distortion:<0.2%
Noise-signal ratio: ≥90Db
Distance: ≤60m
Receiver/Transmitter size: 8.9x4.3x1.32cm
Charging hours: 5~6 hours
Receiver/Transmitter weight: 50g
Application

1.Simultaneous Interpretation
1.Guide Tours
2.Religious activities
3.Teaching
4.Reception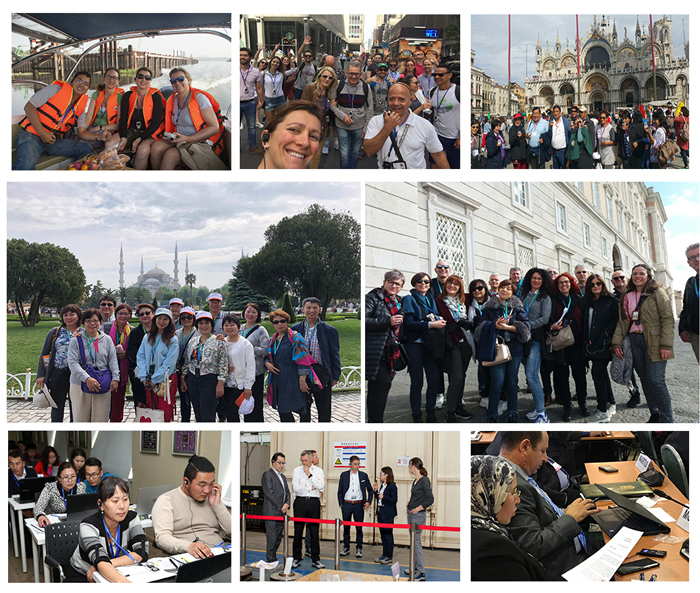 Carry case & Charger case
We have two different sets for YT200 tour guide system, one set for 2 transmitters and 30 receivers with portable carrying case and easy to
bring the equipment outside, another set for 2 transmitters, and 38 receivers with a charging case, it's more suitable for the meeting, conference.