YCU893MR Wireless Central Controller Unit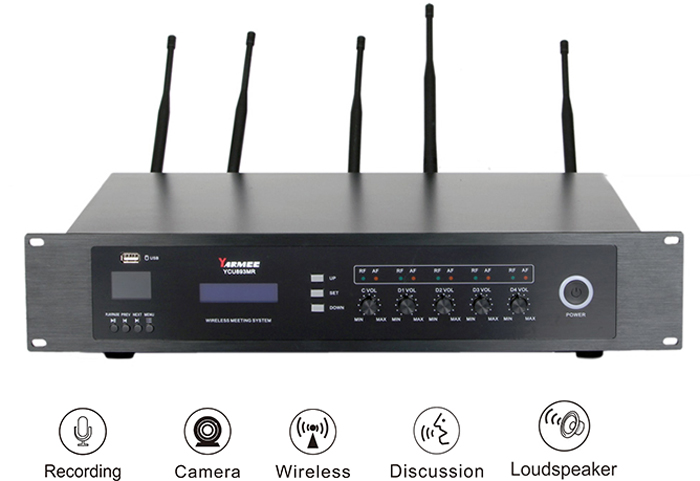 YCU893MR Digital Wireless Conference System
OvervieS
With high flexibility and reliability, our UHF wireless conference system is an ideal choice for mobile conference systems.
It offers simple operation, compact structures. Wireless conference system(built-in) ------YCU893 can be perfectly integrated
into any meeting rooms, without additional wiring. It's the best wireless conference solution for small-scale conferences.
System Configuration and description
Wireless meeting system receiver unit,wireless chairman microphonewireless delegate microphone, batterycharger, etc.
Features
Support Mode: Limit (1/2/3/4), FIFO (1/2/3/4), Chairman Only,

system up to 256 units, 5 microphones can be turned on at the same time.

Microphones built-in rechargeable batteries. 8 hours during speech and approx. 30 hours when standby.

Installation can be done quick and smart without cumbersome arrangements.

Adopt multi-channel high band and intermediate band frequency-selective filtering,

fully eliminate interference signal

Built-in feedback eliminating technology which can decrease the feedback and noise effectively

Built-in multiple noise detecting circuit and the system has strong anti-jamming function

Operation distance up to 100 meters with the best condition, 60 meters in normal condition.

Support video camera auto-track function with video processor

Built-in recording module to record and play audio
Specification




Items

Parameter

Audio channel

Transmission method

UHF Wireless (two way)

Audio channel

5 (1 chairman,4 delegates)

Carrier frequency band

610MHz~665MHz

Modulation method

FM

Receiving sensitivity

-100dBM

Audio gain

≤20

Frequency response

50Hz-15KHz

S/N Ratio

>85dB

T.H.D.

<0.8%

Data control channel

Transmission method

Wireless (two-way)

Data channel

16

Frequency Range

422.4MHz ~ 438.4MHz

Modulation method

FSK

Receiving sensitivity

-100dBM

Transmission consumption

≤6dBm

Communication rate

100KBPS

Frequency deviation

<0.002

System

Power supply

DC12~15V ≥1A

Signal covering range

Radius 60 meters

Consumption Rating

7W

Operating temperature range

-10-40 degree

Dimensions

485×355×85mm

N.W

7.2kg
Interconnections
Back
ANT DATA:Svstem data control antenna interface
DATA: External video processor connection interfaceDC Power input
MIX OUT: Mixed audio output
MIX BAL:Mixed audio balance output
ANT B: Delegate mic RF antenna interface
ANT B:Delegate mic RF antenna interface
ANT A:Chairman mic RFantennainterface
Microphone Speaker on/off switch
Microphone speaker audio RF antenna interface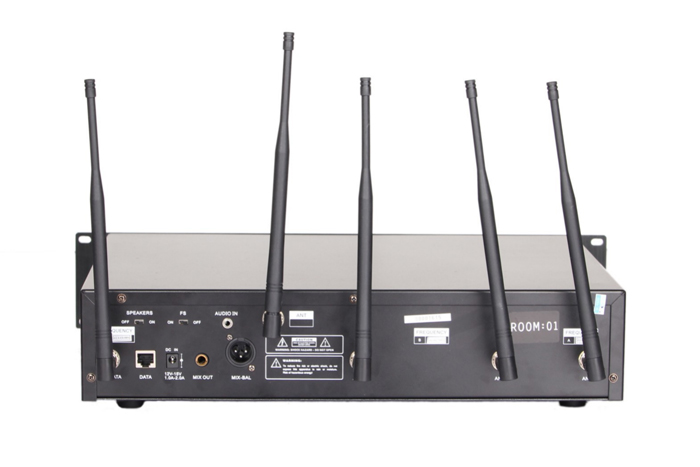 YP37 Recharger Case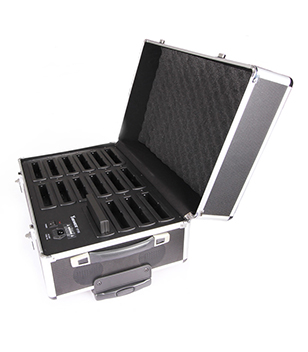 Features
Input Voltage: AC 110V~220V

Charges 16 PCS of lithium battery per charging

Intelligent charging management electro circuit to protect the LIP battery

Equipped with extendable handle and pulley, easy for moving.
Specification
| | |
| --- | --- |
| Items | Parameter |
| Power supply | 110V-240V/50Hz~60Hz |
| Consumption Rating | 200W |
| Charge quantity | 16 |
| MAX charging current of each unit | 700mA |
| Charging time | About 8~10 hours |
| Charging status | Red LED flashing –Charging, Green LED –Full Charged |
| Operating temperature range | 0-40 degree |
| Dimensions | 620×370×260mm |
| N.W | 10.74kg |
YCV900M Video Tracking Main Unit

Overvies
In modern society, the request of conference is not just limited on the simple sound. but also requests the music,video backup
records orremote transmissionthis system is designed for meeting this kind of requestsThis systemcanimplementsconnection between
the speaking and photography to implement the automatic tracking location photographyfunction.This system easy to operatesetting
the photography spot through using the softwareand it can also setting the spot without the computer so that to enhance the
flexibility for using and save the cost.
Features
Built-in video switching matrixes(8 inputs2 outputs).

512 video camera auto-trackcontrol pointsMulti-machine cascade

Support Pelco-D and VISCA protocol(Pelco-D,Baud Rate960VISCABaud Rate:9600)

The processor can communicate with the equipment by RS232 and USB interface,such computer or video switching matrixes

High speed dome follows the location for last opening of all speakingrepresentative,when the microphone which

opened last was closed,the dome will follows back the last following camera spot and when all the speaking

representative microphone were closedthe domewill automatically moves back to the standby position.

When without the computer set the camera spot advanced through pressing the button in main unit board,

and also set by the IRremote controller.

YC532 HD Conference Video Camera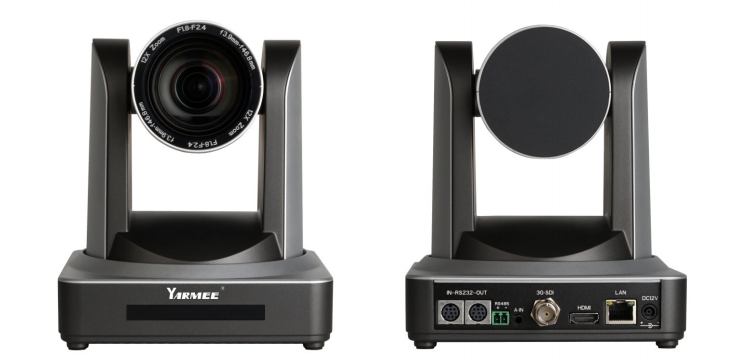 Overvies
The camera offers perfect functions,superior performance and rich interfaces.The
features include advanced ISP processing algorithms to provide vivid images with a strong
sense of depth,high resolution and fantastic color renditionItsupports H.265/H.264
encoding which makes motion video fluent and clear even with less than ideal bandwidth conditions.
Features
Superb High-definition Image:It employs 1/2.8 inch high quality CMOS sensor.Resolution is up to 1920x1080

with frame rate up to 60fps.

Various Optical Zoom Lens: It has5X/10X/12x/20Xoptical zoom lens for options.Leading fast Auto Focus Technology

Low Noise and High SNR

Advanced 2D/3D noisereduction technology

Quiet PTZ: By adopting high accuracy step driving motor mechanism,it works extremely quiet and moves smoothly and

veryquickly to designate position.

Multi-Format Video Outputs:support HDMI3G-SDIUSBwired LAN and wireless LAN interfaces.

IR interference and 2.4Gwirelessremote Controls

Low-power Sleep Function

Support VISCA,PELCO-DPELCO-Pprotocols

Support RS-232 cascade function whichis convenient forinstalling.

Up to 255 presets(10 presets by remoter).
Specifications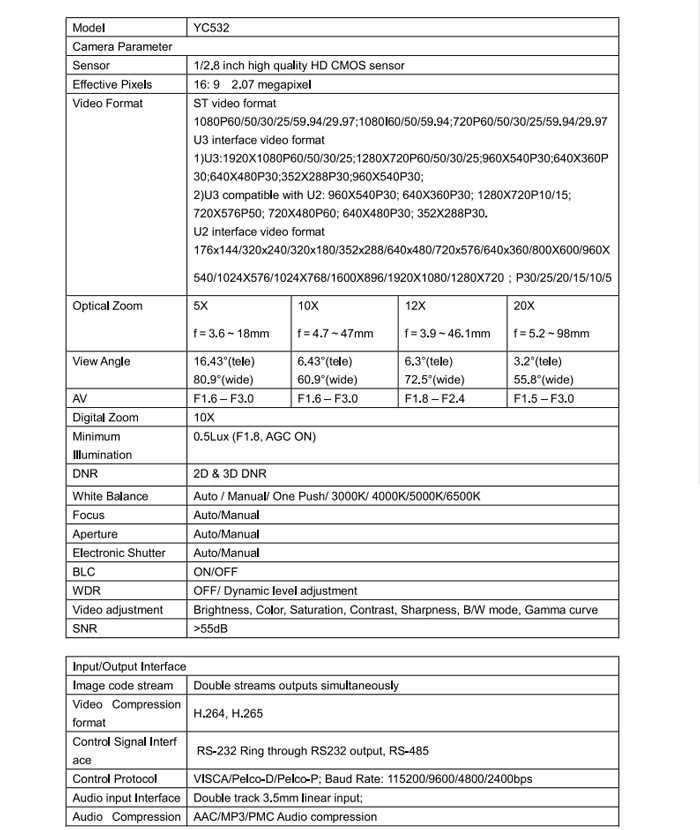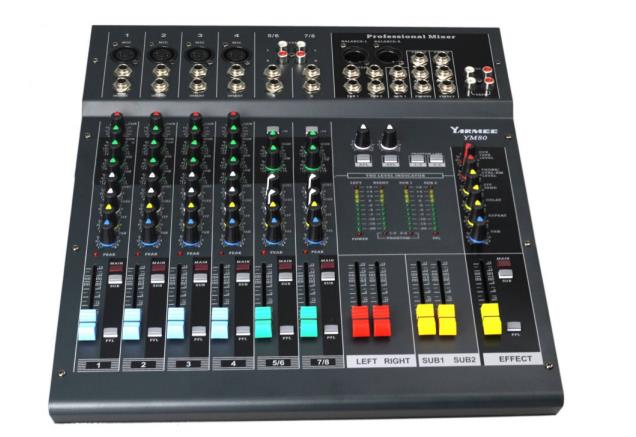 YM80
Professional Conference Mixer Console

Overviews
The pro mixina console is key to a professional audio system.Using pre amplifier as the main part, it can receive
multi-channel audio signals of different impedances and levels and can equalizemixdistribute these sianals.As lona
as you achieve the best SNRand timbre through adjustmentthe pro mixing console will complete efficient and quality
transmission of audio signals.
TechnicalSpecificationsoftheYM80YM120YM160
YM80: 4 channels Mono and 4 channels Mic input2channel stereo input
YM120:8 channels Mono and 8 channels Micinput2channel stereo input
YM160: 12channel Mono and 12 channels Micinput2 channel stereoinput
High-performance Microphone Pre amplifiers with Switchable Phantom Pow
3-band Channel EQand High-pass Filters
Built-in Channel Compressors
Smooth 60-millimeter Faders
&Illuminated Channel ON Switches
Bright Meters for Visual Level Monitoring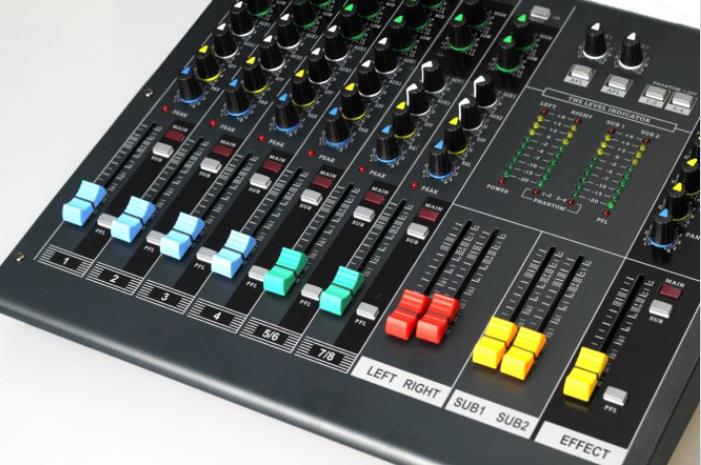 Specifications


Professional Conference Amplifier
Overviews
The pro amplifier has a built-in efficient transformer and hiah capacity filter power supply.This helps ensure
lower distortion, greater low frequency control force and clearer voice when the amplifier outputs at full load.
The pro amplifier offers three output modes,including stereo,mono and bridge output.The use of time delay relay
circuit allows soft startwhich helps protect the speaker against electric shock during POWER ON or OFF.The
pro amplifier is widely used on many occasions for speech transmission and sound reinforcement.
Features
High strength structural frame chassis,with symmetrical structurequick assembly.

High energy linear power supply,high efficiency transformer

Modular structure,high resolutionclear and delicate

Balanced,unbalanced input

Stereo, mono,bridging three output modes

High sensitivity of safety protection circuit

Power supply, protection,signalclippingLED working status indication

Peak amplitude,power limit of soft starting system.With character of soft start circuit machine relay delay, ruby

protecting speaker free

Double Speaker and loudspeaker wiring column output

High efficiency dual fan cooling channel



Specifications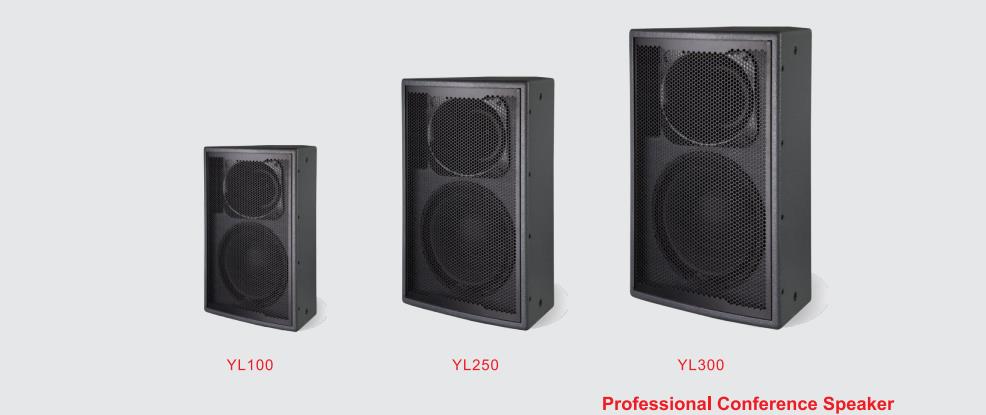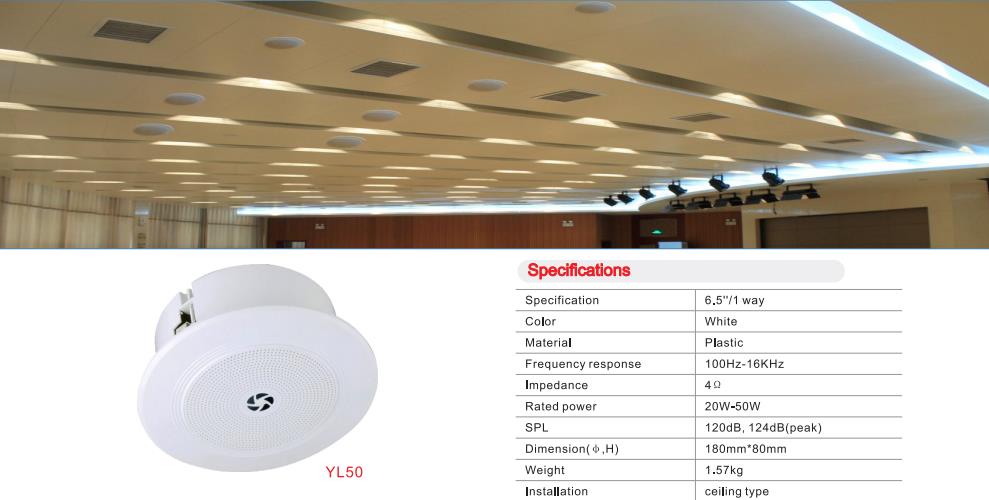 Connection Diagram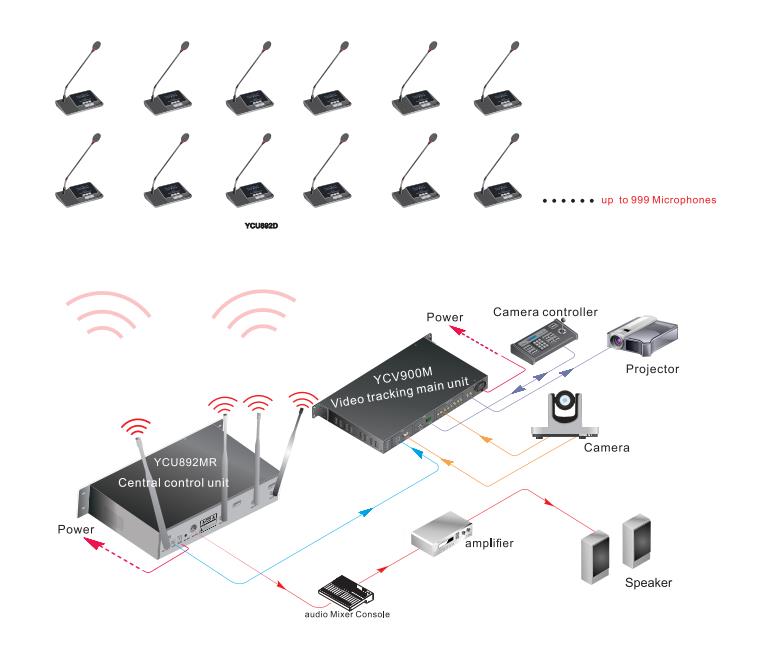 Pictures of projects